Wednesday, October 27, 2004
DEMOCRACY UPDATE

The curious incident of http://www.georgewbush.com: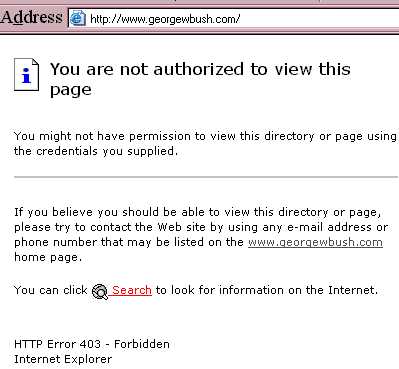 Conspiracy theories here.


Surfers outside the US have been unable to visit the official re-election site of President George W Bush.

The blocking of browsers sited outside the US began in the early hours of Monday morning...

The blocking does not appear to be due to an attack by vandals or malicious hackers, but as a result of a policy decision by the Bush camp.