Sunday, June 05, 2005
GO ON, YOU'RE DYING TO KNOW WHAT I'VE BEEN LISTENING TO

Herbert von Karajan conducting the Berlin Philharmonic in Beethoven's 2nd and 3rd from the complete 9 Symphonies collection.

The latest platter from Chicago post-rock icons, Tortoise, "It's All Around You", is probably their most accomplished work to date. And, it's got a nice cover.


Terry Riley's seminal minimalist piece "In C" is performed by New York avant garde specialists, Bang on a Can. "In C" has become somewhat a trademark piece for this group.

They're big in the US, but both unknown and dismissed back in London. Bush are a unique UK take on the post-Nirvana heavy rawk scene. "The Science on Things" was huge stateside. Bet you never heard of it over here.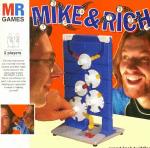 Ah, now we're getting bonkers. Time for Mr Twin and Mr Ziq. Richard D James (akak Aphex Twin) locks horns with mu-Ziq, says Michael Paradanis on his passport to create a lush little disk of sweet laptop tunes.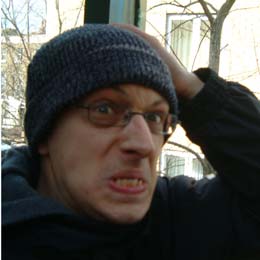 Baltimore Portland Brooklyn based label Temporary Residence produce an quixotic series of EPs a couple of years ago. This one's called "drona parva". I think Parva is the name of the group. Who cares: great ambient drone.



Squeak! It's Mice Parade! With guests Jim O'Rourke etc. "Collaborations" is a series of - er - collabirations with nerdy collaborators.

I very nearly went to a Pearl Jam gig back in about 2000. But, I didn't fancy having to take binoculars to spy Eddie Vedder's long locks. Here's "Ten": more classic rawk, nineties style.