Sunday, March 26, 2006
POST # 1073

Still here. How many other blogs have lasted nearly 1100 posts, three or four re-inventions and bouts of the 'flu? Don't bother to answer.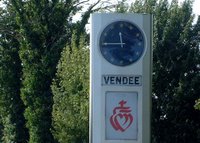 Spring forward... the clocks moved forward an hour depriving us of 60 minutes precious weekend catching up sleep.

To celebrate, the greenhouse heater has gone back into the shed. Joining this energy hungry monster is the moth-eaten garden fleece which has protected delicate little strawberry plants all cold winter.

Sunday is pizza night.

Sunday night the tequila monster is let out the bottle. Mr Belgian lager also made an appearance.

McAfee software sucks. Two hours wasted trying to install a new version of "security" software. Bah!