Monday, July 26, 2004
GIMME MY EPO 2

So maybe I didn't win the Tour de France over the weekend like Lance Armstrong did. But, getting back in the saddle was a start. Okay, I'm not coming back from testicular cancer. IBS is, nevertheless, debilitating.

The press now needs to know if Armstrong is the greatest ever cyclist and where he fits in the Pantheon of American athletes. Interesting to hear a writer from the Dallas Morning News - Lance's local paper, I guess - volunteer that Armstrong was probably not the greatest cyclist ever. Of course, he must now be considered the King of the Tour. Six wins in a row has never been achieved before. The Texan can also boss the peloton like Hinault, Mercyx or Coppi.

But, Armstrong does not compare to Eddie "the Cannibal" Mercyx. Unlike the American, Mercyx rode not only the Tour but regularly rode the Giro, the Vuelta, one day classics and the World Championship. And, he won events consistently. Armstrong has made a career decision to concentrate on the greatest race of all. Who knows what he might have done if he raced week-in week-out as did Mercyx.

It's not all together to do with anti-American backlash, but Armstrong has never won over the French public. His single-minded desire is not unique amongst great champions. It seems he'll never join the ranks of Anquetil, Coppi, Hinault or even Greg Lemond as a Tour favorite.

Oh, and even though Hood said this morning that Armstrong's win was huge in the US, nothing appeared on the News's Sports front page when I visited it this evening.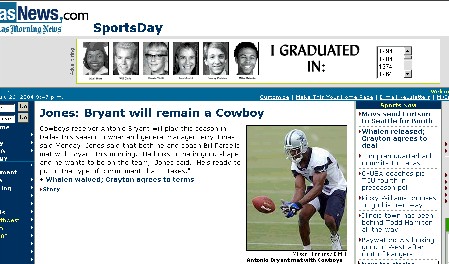 Sunday, July 25, 2004
GIMME MY EPO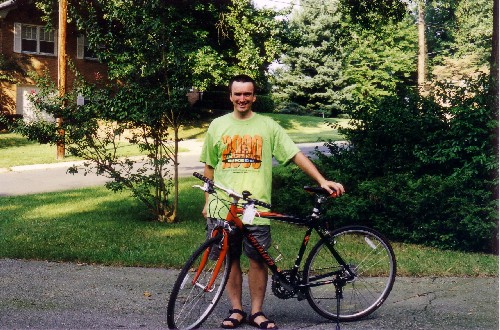 Me the day I won my bike. I'd finished the DC Bike Ride back in 2000. We decided to hang around for the prize draw. About 6 or so tickets were drawn, but none of the "winners" were able to claim the grand prize. Then, my ticket was drawn and I'm the proud owner of a shiny new cross trail bike. Well, it's okay on London streets, but could be better.





And, this is my worn out foot after today's ride. It's been nearly a year since I last swung my leg over the saddle. So, saddle sore I have. But, I thought you'd rather see my tired foot than the soreness of my behind.
THE IRAQI INVASION UNCONSCIOUS MUTTERINGS

Sleep :: deprivation
Stats :: over 11,000 Iraqi citizens killed so far
Portfolio :: death, torture and Halliburton
Lipton :: colonialist tea baron
Telly :: where we see the video game war
Immigrate :: wouldn't Iraqis like to
Viable :: not the interim Iraqi administration
Serene :: Baghdad streets?
Mountain :: where you might find Osama bin Laden
Natalie :: lovely softball teammate



Friday, July 23, 2004
SCANNER BOY

Bought a scanner today so I can share some of pictures from travels mainly around the US. Here's the Donut at Kitty Hawk.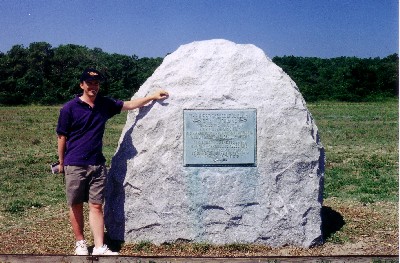 PRETZEL LOGIC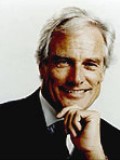 The tanned MEP for the East Midlands, Robert "Kilroy" Kilroy-Silk believes that Peter Mandelson's appointment as the UK's European Commissioner:


"...shows that the European Union is a gravy train for failed politicians."
Like Kilroy himself, then.


"[Mandelson] has never been the natural person to represent the people of Hartlepool."
Just the same, in fact, as the Tanned One who was parachuted into a Parliamentary seat in Knowsley and now a Euro seat in the East Midlands. What a fucking hypocrite.

Whilst we're on the subject of loopy, one issue political parties: is it me or is there something very odd about the Euro-septic groupings logo?





...about time they updated their web site too...



Wednesday, July 21, 2004
HEAD IN THE CLOUDS AGAIN





Flying back from Brussels yesterday evening we danced through some puffing, tumbling, exploding cumuli. (Not the ones pictured.) It seemed they had a life of their own.
BRING BACK THE WATNEYS CUP!

Yes, it's time for pointless pre-season football tournaments. Unlike the Watneys Cup where teams "qualified", there was an element of competition and an actual trophy - the puffed up Champions World Series is just a bunch of promotional tour friendlies played in front of ex-pats and suburban kids of American soccer moms. There's no knock-out, no trophy but plenty of public relations spin.

Of last year's "tournament":


"Who can forget Ruud van Nistelrooy scoring in each of Manchester United's four games."
Er, Me. Snore...


"And were you among the record crowd of more than 79,000 to witness Tim Howard win the starting goalkeeper job at Man Utd?"
What? You mean the job he lost he later in the season?

More classic bollocks from the hyberbolic "official" web site: Jimmy Hasselbaink of Chelsea (sic) weighs 87.089735039999994 kg. Like their stats those Americans.


"...as the area became less trendy, the team suffered decline..."
Chelsea - less trendy?

In the meantime, I'm hoping Spurs qualify for next season's Intertoto Cup.
Monday, July 19, 2004
THE 80/20 RULE

...or is 90/10?


"The beautiful thing about blogs is that they are completely pointless and idiosyncratic. If you want to start a blog and write about orange soda, you are free to do so. No one will ever visit your Orange Soda Blog, in all likelihood, because it is a boring thing to write about and you are probably a bad writer."
DAY 17

This month's entry to the good folks at Bears Will Attack


Timidity, foolhardiness or routine?

The paths in my life are determined by these options.

Rain of biblical proportions flooded the patio. Next up came marble sized hail. I've just been reading about those epic midsummer storms on the Great Plains, but I didn't expect one in Greater London.

It was Saturday. So, no choices allowed. After a late breakfast and 20 minutes debating the week's menu, food shopping is obligatory.

Rover, with his trusty one litre engine, knows the route. Down the hill, past the grubby fast food outlets of Norwood Road, skirting Brockwell Park with its fine views of the Metropolis. At the staggered crossroads, we hang right on the edges of the Norh Dulwich Triangle. But, soon our path is blocked by the remnants of the earlier cloudburst.

Whilst brave souls in SUVs, Beamers and rust buckets slosh through two foot depths lying under the railway bridge, Rover waits as I choose an option.

We take the cowards way, doubling back to higher ground.

Safe, but so unexciting.
Sunday, July 18, 2004
HEAD IN THE CLOUDS





It's been a pretty grotty summer this year. But, it's meant plenty of interesting skies with clouds of all sorts.
UNCONSCIOUS MUTTERINGS

Nostalgia :: ain't what it used to be
Irreplaceable :: the unimpeachable
Odd :: the opposite of even
James Spader :: que?
Flamboyant :: Ian Poulter's Union Jack trous
Intense :: oh, I thought you said "in tents"
Simple :: soap
Septic :: tank
Ton :: metric tonne?
Turkey :: secular Islamist state



Tuesday, July 13, 2004
CITIUS. ALTIUS, FORTIUS

It's only a month before the Olympic Games start in Athens.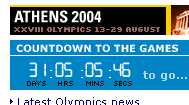 Yesterday's power cut in the Greek capital led to further press prognostications of "it'll all end in tears". We'll see.

Doomsayers may wish to allude to the start date of the Games start - Friday the 13th of August. (However, I learnt today that Friday the 13th is not an unlucky day in Greece - but, Tuesday the 13th is. Er, that's today.)

It was 40 deg C in Athens yesterday. Just imagine what it's going to be like in August. Those poor British track and field souls qualifying in Manchester's rain and cold over the weekend will find conditions a wee bit different. But, in past Games, athletes have had to suffer the heat and altitude of Mexico City, the humidity and chronically bad organisation of Atlanta and other indignities.

"Official" web sites usually leave the Donut cold. But, go and have a look at the excellent Olympics web site. It's certainly refreshing compared to say the Euro 2004 walking advert. You'll struggle to find out much about the official Games' sponsors though I understand McDonalds(tm) are sponsoring defibrillators (boom, boom).

Apart from the usual history of each Olympiad, there's a full database of medal winners and potted bios of heroes over the years. I've come across some pretty bizarre stuff. Did you know that tug-of-war featured in early incarnations of the modern Olympics? Deer shooting was an event in the 1908 London games. And, cricket was an Olympic sport just once, Paris in 1900. As you'd expect, Britain won the gold. But, who do you think won the silver?

I had only a short time to surf through the site today. For novelty value you would be hard pressed to top the 1908 Games. And, I'm not talking about the famous marathon runner who was disqualified for receiving help from officials. No, check out American 110 metre hurdle champion, Forrest Smithson, who ran with a bible in his hand.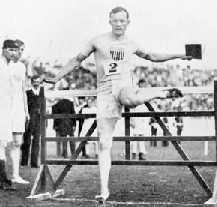 Sunday, July 11, 2004
THE FURTHER ADVENTURES OF HELDER POSTIGA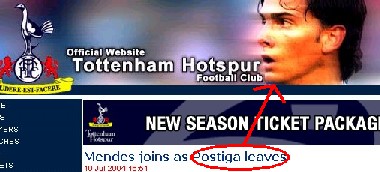 England's scourge moves on. What price Helder comes back to bite Tottenham?
SLIGHTLY LOOSING THE PLOT UNCONSCIOUS MUTTERINGS

Crippling :: virus
Tough :: cookie
Slinky :: toy
Slogan :: "Arbeit macht frei"
Stuffed :: toy
Instructions :: I'm a bloke, I don't read 'em
Expletive :: Nixon
Cartoon :: Reagan
Toddler :: Bush Lite
Insinuation :: Cheney



Saturday, July 10, 2004
FAR OUT, MAN

Who needs drugs when there's fantastic pictures from the Cassini probe to Saturn.


DONUT GETS RELIGION ... SORT OF

"One of the world's most entertaining clerical blogs" - The Grauniad

Thanks for the shout out, John.
VIVA BEATNIKSALAD

Ryan's off to South America.
Wednesday, July 07, 2004
EEN RETORISCHE VRAAG/UNE QUESTION RHÉTORIQUE

A thought in Brussels: is it necessary for grafitti to be bilingual?