Monday, April 26, 2004
DEMOCRACY REIGNS, PEOPLE RULE

Matt is taking a break from updating the excellent Earth-Watch blog. Good luck Matt. One of his last posts linked to the new EU-Vote Watch site. I guess you've got know idea who your MEP is. Well, find out and then check their voting record. Let's get involved in politics.
ALL THE NEWS THAT'S FIT TO PRINT

Never mind admitting to a rail disaster, what about those floral tributes to the Great Leader.
Sunday, April 25, 2004
UNCONSCIOUS MUTTERINGS

Elastic :: band man
Intervention :: drug addict
Risk :: the coard game
Junk food :: Fast Food Nation
Arrogance :: Briton
Responsibility :: lack thereof
X :: files, the movie
Marshall :: county
Kill :: bill
Brother :: can you spare a dime



FREDDY IS A CAUTION

The Donut's favourite 14 year-old soccer star, Freddy Adu, drew a yellow card in yesterday's 1-0 loss to the Chicago Fire. Another first for the wunderkind.
Sunday, April 18, 2004
SEVENTEENTH

Bear Will Attack entry for 17th April

---

Routine is much a part of Saturdays in this household. Pressures of the work week have been put aside. Although relaxing is on the agenda so too are the little tasks around the house and the week's big shop at the supermarket.

Until late afternoon then, this was an ordinary seventeenth.

A difference was in store. For this night the 51 year old Festival Hall on London's South Bank played host to Tuscon's Calexico. A year ago or more Calexico played at the Barbican's "Further Beyond Nashville" series. That show ranks in the top tier. With full mariachi band in tow, Joey Burns and John Covertino's alt-Tex-Mex sound was at its best.

Calexico are big enough here in London to sell out the Festival Hall. At £20 a ticket that's good going. But, it's easy to see why. As at the Barbican this was a fine show.

Amparanoia, from Spain, opened up and once again proved that it's always a good punt turning up for the support band. A weird mixture of Gypsy beats, Cuban rhythms and funkiness, Amparanoia triumphed in their UK debut. Later on the whole band joined Calexico in a group hug of an encore. They were full of energy.

What to say about Calexico? If you don't know the group get out and buy "Feast of Wine" right now and catch them live if you can. They are like a swirling Arizona dust storm blowing through your mobile home. Truth be told, the brass section gets my missus going. Surf guitars, mariachi brass (blown by a Arizonan and a German), Paul Niehaus's wailing steel pedal and thumping big bass.

Great memories of cruising down I-10 on the way to Flagstaff, AZ (gateway to the Grand Canyon) filled my head as it hit the pillow.
UNCONSCIOUS MUTTERINGS

Virginia :: Plain (remember Roxy Music)
Soft :: toilet paper
Carol :: Vorderman (the thinking man's thinking woman)
Vanity :: Fair
Feminist :: Gloria Steinem
Alias :: Smith and Jones
Coward :: Noel, m'dear
Beer :: here!
Chance :: of a limetime
Honest :: John's Used Cars



FRE-DEE! FREE-DEE! AH-DOO!

Teenage sensation Freddy Adu scored his first goal for DC United yesterday, but his team lost. We love the hype at Iamadonut, we really don't care if United win. Just give us wall-to-wall Freddy.

However, the Donut does care about Tottering Clotspur. Saturday's miserable 0-2 setback at the Reebok leaves the Yids* struggling to avoid being drawn into the relegation zone. The run-in with matches against fellow strugglers Blackburn and Wolves could make matters only worse. It's the Arse next week. The match could be a championship clincher for Wenger's mob and the day Spurs drop into the relegation zone.

* - as we're affectinately known on the Shelf**
** - the no longer existing terracing in the Old East Stand
Thursday, April 15, 2004
FREDDY WATCH

Freddy Adu has been named to the US under-20 squad for the match versus Haiti. I take it that's not part of the US force sent to keep the peace in strife torn Port-au-Prince.
Monday, April 12, 2004
"MAJOR" LEAGUE SOCCER

The highest paid player in the US Major League Soccer (MLS) plays for DC United, from the nation's capital Washington. Although born in Ghana, he is a naturalised American and looks like being the country's first true soccer superstar. Freddy Adu has played less than 90 minutes and has yet to prove the worth of his $500,000 salary. But, we're led to believe that Adu is much sought after by top European sides like Man U and Inter-Milan.

The most startling fact is that Freddy Adu is 14 years old.

The Donut has started a Freddy watch.
MYMEDIALIST

Donut boy is listening a wide range of stuff...

"Behind the Music" by The Soundtrack of Our Lives - crazy assesed swedes
"whitechocolatespaceegg" by Liz Phair - not quite a chocolate easter egg
"Good Bad Right Wrong" by Parva - 2nd single from pop funsters
"A Biography Of The Reverend Absalom Dawe" by John Surman - vet Brit moody wind jazzer
"Here and Above" by We're Breaking Up - CD-R drone
"Perpetuum Mobile" by Einsturzende Neubauten - German industrial - new buildings falling down

...look to the left for the latest noise.
CAMPAIGN UPDATE

Rep Gene Taylor (D-Mississipi, 4th District) has been added to the Donut's list. The youthful looking Taylor, Congresses only former (reserve) Coast Guard captain, used to advocate congressional investigation of UFOs. Sadly, all references now seem that have been expunged from his official bio.

Beam me up, Gene.



ONCE IN A LIFETIME

Well, the third time in my life...

...to see David Byrne (Mr Talking Heads), that is. No, he wasn't wearing that large suit. In fact, David is very slight chappy. But, he's a pretty good mover too.

As you would expect from the old stager, this was a slick and professional show with a mixture of Talking Heads' faves and some of David's newer stuff. I can heartedly recommend "Look into the Eyeball".

Byrne is not only a performer, but now heads his own label - Luaka Bop. Jim White, one of the label's stable, warmed up with a small handful of tunes. "Perfect Day for a Tornado" and "Motorhome" were standouts from Jim and his orchestra of pedals, delays and distorted americana vocals. Over too quickly.

Definitely a gig for whote people of a certain age - like me. Enjoyable, but Byrne should not sign opera.

Gruaniad review.
THE PALM TREE IS ALWAYS GREENER ON THE OTHER SIDE OF THE WORLD

The holiday weekend weather may have been "not bad" in London, but wouldn't you rather be here?
Sunday, April 11, 2004
UNCONSCIOUS MUTTERINGS

Boxing :: Don King, underworld, cauliflower ears, brain damage, the one great mind of Muhammad Ali
Lewis :: Sgt, of Inspector Morse fame
Bodyguard :: dark glasses, wire hanging out of ear, dick hanging out of trousers
Burnout :: me at 45
Cruising :: Modesto, California
Easter :: lame excuse to buy chocolate "egg"
AA :: RAC
Research :: lab rats
Redemption :: 5 cents on a bottle of pop
Snickers :: Marathon

N.B. - last night, in full anti-war flow, I was distracted and posted my Friday Five. Unfortunately, I managed to delete my erudite post on Iraq. Bums. It would be nice to say that this morning, in Unconscious Mutterings flow, I was distracted and posted a screed on WMDs, Saddam and the illegal invasion. But, I'm afraid to say that was not the case.




Saturday, April 10, 2004
FRIDAY FIVE

1. What do you do for a living?
I steal from old ladies.

2. What do you like most about your job?
The thrill of bashing them over the nut.

3. What do you like least about your job?
The police.

4. When you have a bad day at work it's usually because _____...
I got arrested.

5. What other career(s) are you interested in?
Becoming an MP.
Thursday, April 08, 2004
THE SUN NEVER SETS...

This kind of makes you proud to be British. If the British Embassy in Washington is any judge, our culture is defined by our beer. Wot, not gin and tonic?
PILAGING, IAMADONUT STYLEE


via
some Aussie
Wednesday, April 07, 2004
DE-COMPOSING

The new toy in the garden. It eats all the grass clippings, food waste and shredded paper you can chuck at it or into it.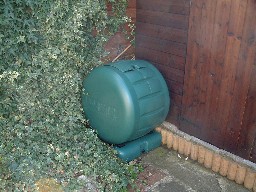 Sunday, April 04, 2004
UNCONSCIOUS MUTTERINGS

Condemn :: to death
Promiscuous :: shagoholic
Pro-life :: Anti-war
Mona Lisa :: Nat King Cole
Crown :: Jewels
Mumble :: Swansea
Hack :: reporter
Diet : of Worms
Introduction :: to US History 101 - the Monro Doctrine
Latin America :: bloody American intervention



Saturday, April 03, 2004
PHOTO FRIDAY

Subject: Atmosphere.





First entry for a while.

Couldn't resist this as I just happened to be listening to Atmosphere's latest CD "Seven'sTravels" when the Photo Friday e-mail popped up.
Friday, April 02, 2004
PARADISE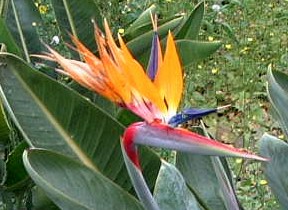 Bird of Paradise flower from Madeira.