Friday, August 29, 2003
WHERE WERE YOU WHEN THE LIGHTS WENT OUT?

Read more


SKOOLZ OWT FRIDAY FIVE

1. Are you going to school this year?
Only to fire bomb it.

2. If yes, where are you going (high school, college, etc.)? If no, when did you graduate?
Left secondary school in 1976; uni in 1982.

3. What are/were your favorite school subjects?
Football and beer.

4. What are/were your least favorite school subjects?
10th grade Mathematics - Modern Geometry - taught by a weird sadixtic, tall, bow-tied fogey who would walk only on the black tiles on the floor whilst pacing the room.

5. Have you ever had a favorite teacher? Why was he/she a favorite?
Yoda. He taught me how to access and deploy the Force.
Thursday, August 28, 2003
TOYS FOR THE BOYS or BOY TOYS?




I note: (a) no mention of lunchbox; (b) batteries not required; (c) there doesn't seem to be a Tony or Dick model.

Shamelessly pinched from my Wacky Neighbour
NIL-NIL TO THE TOTTEN-HEM

The mighty Spurs trounced Liverpool 0-0 last night. Break out the bunting. 9th place beckons!

Meanwhile, Terrific Teddy's terroristic trio took Pompey top temporarily. (and Spurs close season strike signings - Postiga and Zamora have nul points)
MY BROTHER WENT TO THE STONES GIG AND ALL I GOT WAS THIS LOUSY E-MAIL

I think the music took 2nd place to the spectacular - definitely going through the motions.

Meanwhile, I've just got tickets to see The Coral, Elvis Costello, Athlete, Grandaddy and Mogwai.

IT AIN'T MASTERMIND

Sir Magnus (for it is he): Good Evening and welcome to Mastermind

...

Sir Magnus: And, can we have the next contestant. Your name please?

Prince Tony: Tony Blair.

Sir Magnus: Your Occupation?

Prince T: Prime Minister of Great Britain and Northern Ireland, defender of the Faith, Defeater of Despots and Scourge of Terrorists.

Sir Magnus: Your Chosen specialised subject?

Mr T: Saddam Hussain's Weapons of Mass Destruction, foo'.

Magnox Reactor: Mr Blur, you have 45 minutes and your questions on the Alleged Weapons of Mass Destabilisation start...NOW

....

Why do I suddenly not care what Blair has to say to the Hutton Inquiry? Is it because no matter what other shit is spread around, Saint Tone will come up smelling of roses?
Monday, August 25, 2003
BACK IN THE WORLD OF BLOGGING

I made it back from Kazakhstan in one piece.





None of our party fell for the lost wallet scam, I successfully carried a very large sum of US$ around Almaty and up into the Tien Shan mountains on our half-day off at the end of business. On the way home (5am flight via Istanbul), one of our team was asked for a bribe by the policeman guarding the entrance to the "terminal building". Nice building, I have to say, one of the few nice remnants of the Soviet era. But, not a functional airport terminal building.

As mentioned earlier, the new terminal building is still unfinished. I was told on our last day that the Government has plenty of money to finish it, thanks to Kazakhstan's huge oil and gas reserves. But, administration is so poor that the money keeps getting held up. Meanwhile, the airport in Astana (new capital from 1997) has had loads of money lavished upon it. They are rebuilding the runway. Rather than closing it during the night for the work, they close it during the day! So all flights have to take and land before 8am or after 8pm! Imagine that happening at Heathrow.
AUGUST BANK HOLIDAY FRIDAY FIVE

1. When was the last time you laughed?
When I read this week's Friday Five.

2. Who was the last person you had an argument with?
Probably the person I have most of my arguments with. Otherwise, it would have been a member of the Kazakhstan delegation in Almaty.

3. Who was the last person you emailed?
My brother.

4. When was the last time you bathed?
Huh? Every morning, of course. I'm sweet smelling.

5. What was the last thing you ate?
A chip in a pub in Richmond.
Monday, August 18, 2003
WELCOME TO KAZAKHSTAN!

Business has brough me to the former capital of Kazakhstan. So, for the next few days there may (or may not) be posts from Central Asia. I've taken some pictures and will try to figure out if I can upload them from the hotel business centre.

My business trips usually turn out to be a bit wierd. This looks like being no exception. First up, I was late leaving home, got stuck in traffic and was a little late a check-in. However, since the airline's Chief Executive was just ahead of me in the queue I guess that didn't matter!

I then managed to lose my business club card, mislay my camera (cheers to the Heathrow Security guys) and leave my bottle of water and biscuits behind in the business lounge. Oh yeah, and I left my bok at home so had to buy a new one (see left).

Oh well, I made it here in one piece, but naturally with a 5:40am arrival, our team was just this side of comotose when we turned up at Almaty International Airport. (Clue, don't believe their web site. The Government ran out of money a few months ago and work on the new terminal stopped then. I'm told that September is the eariest it will open.)

It's nice and steamy here. About 33 deg C and very humid. We had a storm this morning while I tried to get some shut eye. I'm afraid I didn't venture out too much today. My boss and I walked around the amusement park outside. This evening our airline friend took us out for a nice meal at an Itialian restaurant - yep, even here. Apparently, the fresh fish comes from Dubai twice a week. Global economy or something like that.

The aircraft entertainment system was somewhat limited. But, one of the audio channels was playing the re-recorded Tubular Bells - 30th anniversary edition, would you believe. I know it's sad to admit, but I still have a soft spot for Mike Oldfield and Tubular Bells. I guess Richard Branson may have too! it was an interesting and not little emotional experience listening once again to TB. It has been sometime. The original (on CD) still sits on a shelf back home. I don't think I'll buy the newly recorded version, but the original mught get a few more spins. Listening again (and I took the opporutnity to hear it twice through), I was struck at how English sounding the piece is.

Ach! I'm just a boring old fart!

Das vadanya (or whatever they say in Russian).
Friday, August 15, 2003
IT'S FOOTIE TIME, THE PREDICTIONS

Premiership
Champions: Manchester United, still hard to beat and always get stronger during the season.
Runners-up Chelsea, not yet the Champions, but they will be soon.
Then... Arsenal, Newcastle United and Liverpool - boring isn't it? Not a new name up there.

Relegated: Bolton, Leicester and Portsmouth. Wolves and Fulham will run them close in a season when all five should really be relegated.

FA Cup
Winners: Arsenal
Runners-up: Middlesbrough

Europe
Manchester United to lose in the Champions' League Semi-Final. To Real Madrid (Beckham suspended for the return leg at Old Trafford).
IT'S FOOTIE TIME, PART 5

The final quartet: reds and blues; Scousers and Cockneys.

Liverpool
The Big Question: How far can Diouf spit?
The Big Answer: From here to Glasgow and back.
Movers and Shakers: Finnan and Kewell in; Berger and Alice band to Pompey.
In depth analysis (i.e. a load of opinionated bollocks): Liverpool have all the tools for a high finish, decent European run and cup glory. But, they pressed the self-destruct button last year. Houlier needs to focus the side on a match at a time.
Route 1, Push and Run or Just dumb?: Best gobbers around.
Good enough for the Champions League? Too good to be relegated? Or just plain no good?: A major prize is within their grasp.

Arsenal
The Big Question: How many Arsenal supporters will die on the season ticket waiting list?
The Big Answer: Who cares? Go back to Woolwich, you carbetbaggers.
Movers and Shakers: The only move of significance is Lehmann for Pony Tail.
In depth analysis (i.e. a load of opinionated bollocks): I hate Arsenal.
Route 1, Push and Run or Just dumb?: It ain't one-nil to the Arse any more.
Good enough for the Champions League? Too good to be relegated? Or just plain no good?: The same squad as last year. They'll come up just short again, but could win the cup third time on the bounce.

Everton
The Big Question: Is it Everton Mints or Everton Toffees?
The Big Answer: Clive Everton.
Movers and Shakers: Er, Yobo and, maybe, Davies.
In depth analysis (i.e. a load of opinionated bollocks): David Moyes got a reputation as a mastermind last season. His statement earlier this week that Everton were strong enough without dipping in to the transfer market proves that he's just another fool. Too much resting on young Rooney's shoulders.
Route 1, Push and Run or Just dumb?: School of Science, Mark 2, plus Duncan Ferguson.
Good enough for the Champions League? Too good to be relegated? Or just plain no good?: Revert to mid table mediocrity.

Chelsea
The Big Question: When does Sven take over?
The Big Answer: Immediately after England get knocked out of Euro 2004. Pretty soon then.
Movers and Shakers: The $25m for Saddam Hussein proved one buy too far.
In depth analysis (i.e. a load of opinionated bollocks): Just who's going to get a game every week then? Duff is a class player, a revelation in the World Cup. But, it remains to be seen if Veron was a sensible buy. Money don't buy sense. But, hey there's a lot of quality here and Rom expects something to happen very soon. I think it will.
Route 1, Push and Run or Just dumb?: Looking to emulate Man U.
Good enough for the Champions League? Too good to be relegated? Or just plain no good?: They'll take their place in this season's Champions League barring a complete meltdown in 10 days time. But, that could be either the distraction that throws them off the scent of the Premiership or the realisation that this is now a fine squad.
IT'S FOOTIE TIME, PART 4

Clubs in new stadia (except Leicester in the Walker's Crisp Packet).

Southampton
The Big Question: Which way to Europe?
The Big Answer: Via a cup defeat in Cardiff.
Movers and Shakers: Le Saux for Bridge plus readies (Thanks Rom), Phillips from hapless Sunderland and some bit players with the spare Bridge cash.
In depth analysis (i.e. a load of opinionated bollocks): Phillips to resurrect his career, fat boy Beattie to bag another 20 odd, Le Saux outperforms Bridge, or...
Route 1, Push and Run or Just dumb?: Strachan was never the most stylish player, but he got things done.
Good enough for the Champions League? Too good to be relegated? Or just plain no good?: Europe will be a distraction, but probably not for too long. A top half finish and another cup run.

Bolton Wanderers
The Big Question: Trubbelupmill?
The Big Answer: Nah, me ferret's twazzocked.
Movers and Shakers: Stylianos Giannakopoulos! The most fantastic name in footie since Fausto Asprillia.
In depth analysis (i.e. a load of opinionated bollocks): Jay Jay and not much else on the park. Allardyce's boys have ridden their luck. Those six points off Spurs may not be just enough.
Route 1, Push and Run or Just dumb?: Jay Jay aside, it's welly time.
Good enough for the Champions League? Too good to be relegated? Or just plain no good?: Get out the road map to Rotherham, Ipswich and Bradford. Mind you, where the f@ck is Bolton?

Middlesbrough
The Big Question: Why was 80s midfielder David Armstrong prematurely bald?
The Big Answer: Might have something to the large chemical industry in Cleveland.
Movers and Shakers: Not much in the way of readies passed hands.
In depth analysis (i.e. a load of opinionated bollocks): The Teessdie Maestro, Juninho, pulls the strings. 'Boro are one of the best kept secreats in the Premiership. Expect more wins than losses and a punt at Europe.
Route 1, Push and Run or Just dumb?: Samba stylings.
Good enough for the Champions League? Too good to be relegated? Or just plain no good?: Perhaps a good bet for the cup, finally.

Manchester City
The Big Question: Is there a better soap opera than Man City, Kevin von Keegan and Nicholas Anelka.
The Big Answer: Nope.
Movers and Shakers: England's No. 1 (with even sillier pony tail). Trevor Sinclair (who has never quite lived up to the hype of his early QPR days) from the poor old Hammers.
In depth analysis (i.e. a load of opinionated bollocks): Should be worth watching all season, even when they're not playing. Can Anelka last a second complete season with the stupidist manager in Christendom?
Route 1, Push and Run or Just dumb?: Stupid.
Good enough for the Champions League? Too good to be relegated? Or just plain no good?: It could all come falling down, or the City of Manchester Stadium could see some exciting European football. I bet on both, in the same week in March.

CAPITALISM RULES, OK

Market demand means that I am a Donut is now listed on Blogshares


I am a Donut will be appointing a new CEO who will be handsomely paid to run us into the ground. His package will include golden handcuffs, a golden handshake and golden showers.

We are dedicated to the community at I am a Donut . We will put a page on our web site with pictures of dark skinned people in poor countries and nice green flower like logos. In the meantime, we will pollute the blogosphere with contempt and pay below the minimum wage for posts. As part of our commitment to the environment, we have engaged a team of speicalist environmental lawyers to help us flout laws with impunity. Where caught we will use the justice system to clog up the courts and screw and smear our critics. 6 out of 7 of our lawyers drive SUVs.

We recognise the need for strong leadership and stable government. I am a Donut has hand picked several leaders of third world countries to smooth the way for our profits, screw the population and rape the land.

Finally, we will ignore all small shareholders. We know who really calls the shots - the big institutional shareholders.

Long live the revolution!
FRIDAY FIVE

1. How much time do you spend online each day?
One of the first things I do at work everyday after my PC boots up (a good five minutes to do so) is open up a web browser. So, I'm online perhaps 9-10 hours a day though my surfing and blogging takes up maybe 3-4 hours a day.

2. What is your browser homepage set to?
Home: http://iamadonut.blogspot.com (fine stuff). Work: our default home page which is pants.

3. Do you use any instant messaging programs? If so, which one(s)?
WifeShout v 2.0 (that's a joke).

4. Where was your first webpage located?
On the internet. Er, http://www.geocities.com/mcclymontp

5. How long have you had your current website?
http://www.geocities.com/mcclymontp - five years
http://www.angelfire.com/zine2/donut - four years (but not now maintained)
http://iamadonut.blogspot.com - coming up for the first anniversary
http://commuterland.blogspot.com - about 6 months

Thursday, August 14, 2003
IT'S FOOTIE TIME! PART 3

Roster limit? Yes. My point is that the super rich clubs can keep themselves at the top and bring in player rotation because their squads are so big. But, didn't clubs used to have large squads? Yes, in the days of the maximum wage, clubs would carry 30 or 40 pros. It seems now that Chelsea, Man Utd and the like carry 30 odd high paid pros some of who can't get a game but would walk into the first team of all but the elite sides. Just watch to see how many starts Joe Cole gets this year.

My simple plan would be a roster limit of 18 active players, plus 6 inactive players either long term injured or on loan. A seasoned pro (either 40 or more league starts over 3 years or 20 or more starts in one season) could not be placed on the inactive list more than once. The second time he would have to go on the transfer list (and sold in the next transfer window) or released. This would not count against injured players, but they must spend at least 21 days on the injured list.

This kind of system works very well in American sports. The New York Yankees may buy up all the best players, but they can't stockpile them like Man Utd can. I wonder how many youngsters Fergie has "farmed out" on loan?

On to the Southern Softies.

Charlton Athletic
The Big Question: How many bad Italian Job references will there be now Di Canio has signed?
The Big Answer: You're only s'posed to blow the bloody doors off!
In depth analysis (i.e. a load of opinionated bollocks): Curbishley's has a habit of turning odds and sods players into a useful side. They've bought wisely and seem to have built up a good, happy squad. So why the heck did they spoil it all by buying Di Canio?
Movers and Shakers: Michael Caine or Mark Wahlberg, take your pick.
Route 1, Push and Run or Just dumb?: Clever devices to clog up the opposition midfield.
Good enough for the Champions League? Too good to be relegated? Or just plain no good?: This is the self-preservation society.

Fulham
The Big Question: Now that he's given up on British citizenship, given up on rebuilding Craven Cottage, blocked transfer funds and fucked off out of the country, has the Fugger lost interest?
The Big Answer: You're all a bunch of Fuggers.
Movers and Shakers: No more toothpick chewing Jean Tigana. New man in charge Chris Coleman has his hands full hanging on to Sean Davies and their Premiership place
In depth analysis (i.e. a load of opinionated bollocks): The new kit is crap. Inamoto beats Alan Smith for looking silly as a blonde.
Route 1, Push and Run or Just dumb?: "Stylish"
Good enough for the Champions League? Too good to be relegated? Or just plain no good?: Intertoto anyone?

Portsmouth
The Big Question: Where does all that money come from?
The Big Answer: 'Arry's winnings dahn the dogs. Or, the Slavic Mafia.
Movers and Shakers: Oh Teddy, Teddy. Teddy, Teddy, Teddy, Teddy Share-ring-um... and enough Dejans and Boris's to keep up the club's dubious Slavic connections. Fuck off, Sherwood.
In depth analysis (i.e. a load of opinionated bollocks): Blimey. How did Pompey get out of Div One when they were so shite after 1 Jan? Return of the South Coast derby. Teddy bags 12 goals, but the rest score just 12 between them. Playoffs in 2005?
Route 1, Push and Run or Just dumb?: Not quite the West Ham Academy, but there's surprising quality.
Good enough for the Champions League? Too good to be relegated? Or just plain no good?: Pompey will survive three seasons in the Premiership...autumn, winter and spring.

Tottenham Hotspur
The Big Question: What was Glenn Hoddle in a previous life?
The Big Answer: An invertebrate. No change there then.
Movers and Shakers: Money has been lavished on quality players (Helder, Zamora, Kanoute). Or, money has been wasted on foreigners lacking heart and proven lower division players (who are just that - lower division players).
In depth analysis (i.e. a load of opinionated bollocks): Spurs last won the League just before my third birthday. At this rate, not much chance of them repeating the feat before my 53rd bithday. I always rated Hoddle as a coach. But, now it turns out he has no people management skills. The end of season implosion was down to total lack of morale. He has to go: now. There hasn't been a decent manager at the Lane since Burkinshaw (with the possible exception of Pleat's first term). The team needs direction and Hoddle is not providing it. Come in, Mr Mabbutt.
Route 1, Push and Run or Just dumb?: The days of Arthur Rowe are long gone.
Good enough for the Champions League? Too good to be relegated? Or just plain no good?: UEFA Cup place and a cup run shouldn't be beyond them, but probably will be.
Tuesday, August 12, 2003
IT'S FOOTIE TIME! PART 2

This time it's teams called United ... and Rovers.

Newcastle United
The Big Question: How old is Bobby Robson?
The Big Answer: Not old enough to remember the Toon's last league championship (1927).
Movers and Shakers: Lee Bowyer is the only major signing to an already top notch squad.
In depth analysis (i.e. a load of opinionated bollocks): Does that settled feeling in the team mean something? Before Chelski, Newcastle were many people's favourites to smash the Arse/Man duopoly. Now? Still strong contenders, but may have been eclipsed in star quality.
Route 1, Push and Run or Just dumb?: Passion, man. Just keep the players away from nightclubs.
Good enough for the Champions League? Too good to be relegated? Or just plain no good?: Europe this season - but I don't fancy their chances much. A sound bet for Champions League action in 2004/05 - as proper champions?

Blackburn Rovers
The Big Question: Can Amoruso handle the Premiership?
The Big Answer: Old Trafford is not Pittordrie.
Movers and Shakers: The hole created by the departure of Duff and Dunn is to be filled by Amoruso, Emerton, Millwall's Steve Reid and a bloke with lots of funny letters. Or is that hole unfillable?
In depth analysis (i.e. a load of opinionated bollocks): With Souness on the touchline you better give 100%. The UEFA Cup's a diversion again. Cole and Yorke must score on the pitch.
Route 1, Push and Run or Just dumb?: Not the prettiest sight.
Good enough for the Champions League? Too good to be relegated? Or just plain no good?: Top Six a push.

Leeds United
The Big Question: Spare change, Mister?
The Big Answer: Sorry, mate.
Movers and Shakers: The Bank Manager. Last one out turn off the lights.
In depth analysis (i.e. a load of opinionated bollocks): Peter Reid, captain of the good ship Titanic, is the latest mug at Elland Road. Okay, he "escaped" relegation last year. There may be enough left in the tank to survive, but a tough ride ahead. Thanks Ridsdale.
Route 1, Push and Run or Just dumb?: Not quite the feared early 70s sides of Bremner and Big Jack, but some of the lads can play. Oh sorry, they just got sold.
Good enough for the Champions League? Too good to be relegated? Or just plain no good?: Let's just say I'm not betting on anything to do with Leeds.

Manchester United
The Big Question: Will Ferguson have another dressing room tantrum?
The Big Answer: Is David Beckham divine?
Movers and Shakers: Stop Press: The other Ronaldo and Kleberson in. Veron dispatched and you can hear the relief in Salford.
In depth analysis (i.e. a load of opinionated bollocks): The other big question is whether Keane is still the player to make things happen. On Sunday's evidence, he's still got the appetite. Otherwise, Howard looks a safer bet in goal, and there's quality at every position (and then there's the Neville brothers).
Route 1, Push and Run or Just dumb?: Still the Rolls Royce of the Premiership.
Good enough for the Champions League? Too good to be relegated? Or just plain no good?: I'm just not convinced this team has the legs to win the Champions League and go the distance in the League. The latter looks a good bet assuming the other Ronaldo and Kleberson mesh.

In Part 1 I mentioned that the game is still in a parlous financial shape. Sure, there's plenty of money been splashed on the transfer market and on salaries (Arsenal just inking Pires and Viera for long term deals). I take the view that the players should take the money and run. If clubs are stupid enough to pay over the odds for mediocre talent, then that's their problem. Well, in the long run it's the game's problem. As clubs run up ridiculous debts, they threaten their own existence.

I was thinking earlier today that clubs just follow economic principles. In the marketplace a company will move to capture market share by just about any means. Football clubs, or most sports teams, do that by paying large salaries. This helps their prospects, but also takes away the services of a particular player from other clubs. The flip side is collusion. Until the early 60s clubs in England had a maximum wage - £8 per week, £6 in the close season. The courts ruled that the maximum wage was restraint of trade. More on collusion later.

What's gone wrong in recent years is the lure of the Champions League. The money from TV is vast. Much more than has ever been available. But, because of the money so too have the demands on clubs to qualify and stay in the competition. It will cost a big club like Arsenal or Man Utd $50million or so in lost revenue by an early exit. To cope, squads or rosters have become bigger and payrolls ballooned as teams across Europe spend the TV money - sometimes money they don't have.

One way of tackling this issue is through a salary cap as used in some American sports and Rugby League. This is a form of collusion by clubs to keep salaries down. I think a salary cap might not pass muster under EC competition law because it is a restraint of trade in that it limits earning potential by collective action.

A better solution is a simple roster limit, again an American idea. The size of some Premiership squads is staggering - up to 30 or 35 full-time professionals. This is unsustainable for all but the richest. I think this is one reason why the Premiership has become a three tiered league - the filthy rich, those struggling for mid table respectability, and those who will bounce between the Premiership and the lower divisions. Sure, there's been the odd exception. But, look at Everton and Spurs. They used to be big clubs, but are now fighting for scraps of UEFA Cup places.

NOT QUITE TACO BELL*

"The use of hawks to control the pigeon population at a park near New York's Times Square has been suspended after one of the birds attacked a Chihuahua, mistaking the miniature dog for a rat."

via Stuff

PS - The rat, I mean Chihuahua, was okay. Just a few cuts and bruises.
* - Do I need to explain the elliptical reference?
IT'S FOOTIE TIME! PART 1

Here's your FREE pull-out Premiership preview courtesy of I am a Donut.

The coming Premiership season poses an onion bag full of questions. Man Utd after Beckham? Will Chelski blend into championship material? Leeds: how worse can it get? Who's "too good to be relegated" (see Leicester City)?

What about the biggest question of them all? When will the edifice come tumbling down? Despite the £1 billion TV deal for 2004-7, there is still a financial crisis in the game. Red Rom's amazing entry into the scene with Chelsea and the £75 million in transfer fees has made the close season exciting, but has he done other clubs a disservice by inflating the market?

If I were a Chelsea supporter I'd be on Cloud Nine. The club certainly look primed for an honour or two. For too many clubs, even in the Premiership, it's all about survival. Even the likes of Spurs and Everton, until recently considered amongst the rich, are struggling to keep up. The danger for any midtable club is the threat of relegation. I'm sure that supporters watching the ever disappearing West Ham this season will have to do so through tears. So near, yet so far last season. Now the wolf is at the door.

On the other hand, teams at the top can't afford to miss out on the Champions League. It's too expensive for some to keep up at the top and, at the same time, too expensive to miss out on Europe. See Leeds.

More on the state of the game and the Donut's suggestions later.

Okay, on to the prognostications. Starting in no particular order with teams from the Midlands. Whatever happened to those great Midlands teams of past? Forest, Derby, er Derby again, er Forest...

Birmingham City
The Big Question: Will Steve Bruce's head explode or will Robbie Savage spontaneously combust?
The Big Answer: Either way Savage will be suspended before Christmas.
Movers and Shakers: In comes David Dunn, the lesser of the Blackburn exodus.
In depth analysis (i.e. a load of opinionated bollocks): Dunn and Savage form an explosive midfield. Unusually for a porn related industry - not much up front.
Route 1, Push and Run or Just dumb?: Grrrrrrr!
Good enough for the Champions League? Too good to be relegated? Or just plain no good?: Fighting the Villa for Second City bragging rights. Maybe a gritty cup run.

Aston Villa
The Big Question: Are the rumours of a Venezuelan takeover real?
The Big Answer: Deadly Doug will still be there.
Movers and Shakers:
Turnip Taylor has gone. O'Leary (Leeds baggage and all) arrives. Villa have picked up a few deadbeats from relegated Sunderland.
In depth analysis (i.e. a load of opinionated bollocks): Villa have always struck me as a pretty inoffensive team. They never seem to do much. Taylor's last turn as a manager threatened to make them totally invisible without getting in harm's way. Is O'Leary as a good coach as his time at Leeds indicated?
Route 1, Push and Run or Just dumb?: Huff and puff.
Good enough for the Champions League? Too good to be relegated? Or just plain no good?: A long shot for honours, but probably safe if unexciting.

Wolverhampton Wanderers
The Big Question: Will Sir Jack Hayward live to see his team relegated?
The Big Answer: Depends.
Movers and Shakers: In come a whole load of players with lots of consonants, plus Jody Craddock.
In depth analysis (i.e. a load of opinionated bollocks): The ageless Paul Ince (slightly younger than Sir Jack) still plies it in midfield. A few intriguing buys - Okoronkwo and Spurs' castoff, Iversen - might add entertainment.
Route 1, Push and Run or Just dumb?: Like their Midland rivals - lightweight in attack.
Good enough for the Champions League? Too good to be relegated? Or just plain no good?: Could be West Brom for 2003/04 or might do a Bolton.

Leicester City
The Big Question: Too Good to be Relegated?
The Big Answer: No.
Movers and Shakers: Sir Les from Spurs via the Irons, plus lots of other bit players with Premiership experience. Even the boy Lin-ay-ker can't save them.
In depth analysis (i.e. a load of opinionated bollocks): Micky Adams hoping that because all the players have Premiership experience ergo this is a Premiership side.
Route 1, Push and Run or Just dumb?: Stylish, i.e. Too Good to be Relegated.
Good enough for the Champions League? Too good to be relegated? Or just plain no good?: Too Good to be Relegated.

Monday, August 11, 2003
BELATED FRIDAY FIVE

1. What's the last place you traveled to, outside your own home state/country?
Scotland, I think that counts.

2. What's the most bizarre/unusual thing that's ever happened to you while traveling?
Travelling through Bologna station in the early '80s (just after the terrorist bombing, so I was nervous), a guy came into my compartment and wanted to swap my passport for watches.

3. If you could take off to anywhere, money and time being no object, where would you go?
I've done so much (Alaska, Mongolia), but so much to do (Australia, New Zealand)... probably trekking in Nepal.

4. Do you prefer traveling by plane, train or car?
First class plane, Eurostar train, car on the Great Plains.

5. What's the next place on your list to visit?
Work - Kazakhstan. Pleasure - Tuscany, Italy.
Thursday, August 07, 2003
I SWEAR TO GOD, I AM AN ATHEIST

Thanks to the Evil (but an elite, safe) Bus Driver for the link to "300+ Proofs of God's Existence"

Here's some of my favourites:

45. CALVINISTIC ARGUMENT
(1) If God exists, then he will let me watch you be tortured forever.
(2) I rather like that idea.
(3) Therefore, God exists.

30. ARGUMENT FROM BLINDNESS (II)
(1) God is love.
(2) Love is blind.
(3) Ray Charles is blind.
(4) Therefore, Ray Charles is God.
(5) Therefore, God exists.

92. ARGUMENT FROM TEEN CHRISTIAN MOVEMENT
(1) God is so totally awesome, dude, and if you would pretend that Creed and POD were good bands, you would realize that.
(2) Also, our Youth Group leader Skip once, like, cured a broken leg using only the power of the almighty Lord.
(3) Therefore, God exists.

PS - Bill wants you to leave a comment at/on/in/near his blog. Go comment!
Wednesday, August 06, 2003
PLAY

Following on from the post below, every year the Mayor of Hiroshima gives a "Peace Declaration" at a ceremony in the Hiroshima Peace Park - Japan's "Ground Zero".

Here's extracts from this year's declaration:

"This year again, summer's heat reminds us of the blazing hell fire that swept over this very spot fifty-eight years ago. The world without nuclear weapons and beyond war that our hibakusha have sought for so long appears to be slipping deeper into a thick cover of dark clouds that they fear at any minute could become mushroom clouds spilling black rain...

"...At the same time, Hiroshima calls on politicians, religious professionals, academics, writers, journalists, teachers, artists, athletes and other leaders with influence. We must establish a climate that immediately confronts even casual comments that appear to approve of nuclear weapons or war. To prevent war and to abolish the absolute evil of nuclear weapons, we must pray, speak, and act to that effect in our daily lives....

"...On this 58th August 6, we offer our heartfelt condolences to the souls of all atomic bomb victims, and we renew our pledge to do everything in our power to abolish nuclear weapons and eliminate war altogether by the time we turn this world over to our children."
PAUSE

In case you missed it, today is the 58th anniversary of the beginning of the atomic age. On a sunny morning in the port city of Hiroshima, previously hardly touched by the war, around 50 thousand people (the actual number will never be known) were incinerated in the flash. Tens of thousands who survived the initial blast went on to suffer painful after effects of radiation sickness and other maladies.

Of course, another way to look at Hiroshima is to say that it ended the war earlier than would otherwise have happened. The invasion of Japan would have cost maybe 1/2 milion lives (significantly American, as well as Japanese). The debate still rages and I don't propose to harp on it here. (Just to say that I'm glad I was not in the shoes of Truman, the aircrew that fly that mission or a "survivor" of the attack.)

I think now is just the time to reflect upon the stage that man has got to that he (how many women have waged war apart from Thatcher?) can unleash such terrible power and destruction.
Tuesday, August 05, 2003
NICKEL AND DIMED

If you've looked to your left you will have seen that I'm reading Barbara Ehrenreich's "Nickel and Dimed" a harrowing portrait of living on (or below) the bread line in the USA. It is an excellent piece of investigative journalism and says much about how society treats those doing the really shitty jobs. And, you thought it was only workers in the third world who got a raw deal.

This lunchtime I stumbled on Ehrenreich's latest article on AlterNet. Here she comments on the "debate", or lack thereof, that her book spawned in the US. I'm sorry I missed Ehrenreich on right wing talk radio. If she talks like she writes, she must have given them hell.
COLOUR ME BEAUTIFUL

It's sometime since I did one of those silly internet quizzes...

I am the colour


Purple
Intelligent and aloof, you are smarter than most, and those with "inferior intellects" irritate you.
Find out what colo(u)r you are!
DON'T CALL ME PETE

This rather amusing tidbit from the Las Vegas Sun (now, it's really hot there, none of this mamby pamby 35 deg C).

via The Scratching Post (Monday entry)

You don't have to call me Iamadonutdotblogspotdotcom. Hey you, will suffice.
Monday, August 04, 2003
LEAVING ON A JET PLANE...

With any luck I should be off to Kazakhstan in a couple of weeks for business. I shall be staying here.

On my previous trip to Almaty, I stayed about 25 hours. It snowed the whole time and, apart from the inside of a conference room, the only bit of excitement was a bizarre taxi ride across the city in totally the wrong direction. Our host very helpfully provided a map for where we were to have dinner. Of course, not only was it in English, but also in Roman script rather than Cyrillic. So the taxi driver had no idea where he was taking us.

On return to the UK my plane was delayed on take off when the de-icing equipment broke down. I presume that won't be a problem in August.
THE USUAL NONSENSE

Sports news: Euro 2004 stadium has seats with no view of pitch (always intended for blind fans, says club).
Arts News: "Comedy terrorist" and Prince William gatecrasher, Aaron Barshack, bombs at Fringe (but we knew that would happen didn't we?)
Religious News: Jesus spotted at "Christmas in July Sale".
Health News: "Two Bay Area hospitals are preparing to offer increasingly popular but controversial stomach-shrinking surgeries -- on children". Burp!
Obituaries: Man not dead.
From the "If you think it's hot here" file: [Shark] Finn soup
Weather News: It is hot here...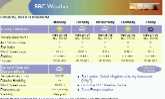 Sunday, August 03, 2003
WHEELS ON FIRE

If you want to read about my commuting life in Washington DC, please go here.
DOWN IN THE DUMPS

Blogging has not been on my mind this week. I tend to get the odd spell. Monday and Tuesday I felt as though I had a big black arrow pressing down on my head.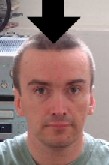 A couple of things have brought me down. The property market has tanked just as we're trying to sell our flat. We badly need a bit more room to spread out. I've got shed loads of stuff in storage which is costing me an arm and a leg.

On Monday, it was confirmed that I had been passed over for promotion. Again. I have already proven that I can do my boss's job standing on my head. But, they want to bring in someone else who's owed a favour. Pissed off? You bet.

On top of this, my health condition has flared up big time over the last few days. I took a day off, but really need a stress free week to let my guts recover.

Sorry to moan. At least I've got a good paying job, a dry(ish) roof over my head and a few web buds. I've had better weeks than this though.
JUST WHO WAS THE VICTIM?

The British press was full, last week, of the John Leslie case.

For those living elsewhere, micro-celebrity Leslie was accused of rape. The story broke in the aftermath of the autobiography of another nano-celebrity, Ulrika Jonsson, one-time diversion for England football coach Sven-Goran Eriksson. She "confessed" that a "celebrity" had raped her. Although Jonsson did not name Leslie, his name came out after a week of intense speculation. When the story broke it brought forth a whole host of women claiming that Leslie had raped them too.

The case against Leslie fell apart in court. I do not profess to know the details, but I imagine the guy is a bit of a shit and some people saw an opportunity to drag him down by his loose zipper. He may, or may not have raped women. But, the allegations did not stand up in court.

The press has had a field day on the question of whether Leslie's career has been ruined and, after the words of the Lord Chief Justice, whether it is right that while accusers in a rape case can retain anonymity the defendant cannot.

The tabloids and Lord Woolf seem to be missing the bigger issue. Rape is a devastating crime. Four women, I know, have confided to me that they have been raped. Another close friend says that she was sexually abused. In all but one case, the victim knew the attacker. In two case, they had had a previous sexual relationship. Only two reported the crime – a pretty high percentage.

In the two cases brought to court, the known attacker got off because he had a very clever (and devious) barrister who turned tables on the victim presenting her as "wicked" and out to get the guy because the relationship had broken down and she was about to lose her job because of the affair. (I'm glad to report that the bastard is now serving life for other violent offences.)

The unknown rapist was convicted. He turned out to be a serial offender.

These experiences are not unusual. Most offences are never reported because the way the law works and the courts and juries deal with rape. It is difficult to obtain a conviction. The popular misconception is that rapists are just a different form of sexual deviant. They are not. Rapists are seen as unknown, masked, a bit like cat burgulars. They are not. Here's some facts and myths.

Juries tend to treat all sex between those who know each other as consensual. If you know your partner it cannot be rape. This makes a mockery of the law and of justice. Rape is forced sex; with or without violence; whether the victim knows the rapist or not.

Anonymity for victims has helped increase reporting rates. Publicity for defendants has encouraged other victims to come forward. But, attitudes to rape need to change too. The Leslie case will not help matters. The tabloid press – guilty of treating women as sex objects - has become fixated on the narrow issue of anonymity instead of looking closer at why rape is so rarely reported and almost never proven in court.

And, now, the recriminations...

Shame: all around.

Friday, August 01, 2003
LACK OF BLOGGING

Lots of reasons why the Donut has been silent, including slothfulness in front of the TV. But good reason too, because BBC-2 is showing two episodes of "Malcolm in the Middle" every Thursday in the infamous "cult" spot - i.e. you've got to hurry home from work to see it. (For more of the BBC's irritating scheduling policy, see "Seinfeld" - occasionally on very late on a Friday night and sometimes cancelled due to Bowls from Blackpool or skating from Slovenia. Ditto "Larry Sanders" - the best TV programme ever, full stop, no arguments.)

These days I find TV very boring. The only things I want to watch are sport, Channel 4 News and the odd documentary (and the latter usually disappoint me). But, "Malcolm" is a breath of fresh air. When it came on US screens about 4 years ago it was one of the most innovative and funny things to appear for some time. Shame that it was churned out by the evil Fox. Sad to say that Fox has produced three of the only series I consider worth watching - "The Simpsons", "Malcolm" and the irreverent and un-PC "Family Guy" (but also some of the worst - "Cops" etc). That trio made my Sunday night ironing in front of the TV bearable.

...I think I'm need of a life...
PISS UP IN A BREWERY

A Parliamentary Committee wants British towns and cities to adopt a cafe style culture.

"When the sun goes down, it said, central streets and squares become the preserve of alcohol-fuelled entertainment venues aimed predominantly at the young." says the Committee.

One of the suggestions: "mobile urinals should be fitted to discourage people from urinating in the street."

Taking the piss, methinks.
FRIDAY FIVE

Yes, I am still here.

1. What time do you wake up on weekday mornings?
Usually 1:00am (weak bladder), 5:00 am (bowel problems), when the alarm goes off at 6:30am and again at 7:00am.

2. Do you sleep in on the weekends? How late?
Are you kidding? That's what weekends are for! 9, 10, 11 - take your pick.

3. Aside from waking up, what is the first thing you do in the morning?
That white round thing with water in it (and I'm not talking coffee cups)

4. How long does it take to get ready for your day?
You mean I'm ever ready?

5. When possible, what is your favorite place to go for breakfast?
DC's a bit too far to go.